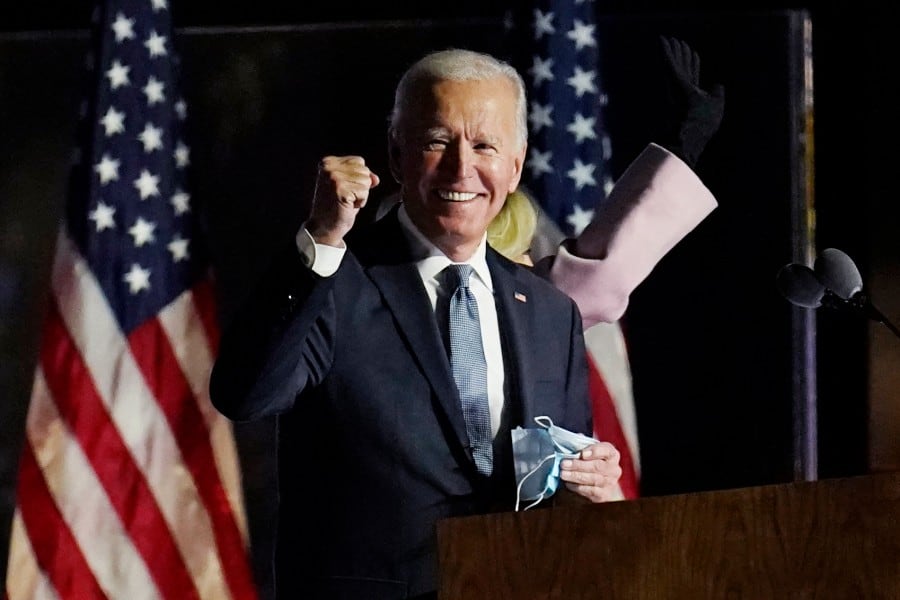 After five days of counting the votes, this Saturday, the president-elect of the United States is Joe Biden. The voter turnout was record-breaking and he received the most votes a president has ever had in American history.
Over several nail-biting days, officials worked tirelessly to ensure every vote was counted, preserving democracy. In a surprising turn of events, Georgia and Pennsylvania brought Biden to the necessary 270 votes in the Electoral College.
Donald Trump, who has vowed to challenge the Democrat's victory in court, is the first president since 1992 to fail to re-elect himself for a second term. Trump has to leave the White House by January 19. He has used dangerous rhetoric and made baseless claims that the election was fraudulent and prematurely declared himself the winner, eerily reminiscent of Bush v. Gore.
Unfortunately, Trump will not leave the White House peacefully or quietly. As Trump and his administration scramble to maintain power, the next few months could be crucial in immigration policy developments. He has already shown his willingness to bypass Congress and use executive orders as a means to exclude the immigrant community.
There is a high likelihood he will intensify deportations of immigrants through the US Immigration and Customs Enforcement (ICE). His anti-immigrant agenda has remained destructive since his inauguration in January 2017. Now he has limited time left to fulfill his remaining desires to slash potential forms of relief.
How Will This Impact Clients Going Foward?
The election of Biden renews hope for immigrants and attorneys alike, after a devastating four years of the Trump administration. An abundance of anti-immigrant executive orders have been issued so these policies will not be undone overnight. Immigration and Nationality laws are in dire need of reformation by Congress. Although President-Elect Biden will have the means to eliminate some crucial ones such as the fee increases with USCIS and the recent public charge rule, it will take time to stop the bleeding.
It is not likely that Biden will legalize the more than 11 million undocumented immigrants in the United States. There is still much work to do to overhaul immigration law by way of Congress. However, the President-Elect can provide a safe haven for those who have been beaten down by the Trump administration. There is still a long way to go, but this is a start.
Read more about Biden's immigration plans: President Biden's Immigration Plans For Securing Our Value as a Nation of Immigrants